Corven Electronics, LLC offers Sales Management Solutions for Electronic Component Manufacturers looking to grow their sales and marketing efforts in the Americas.
Levitra
Als je een man bent en hebt geprobeerd om het drinken van alcohol op te geven, maar je blijft de negatieve effecten van alcohol voelen, dan kun je de neerwaartse spiraal stoppen door Levitra te kopen https://www.medquest-inc.com/levitra-kopen-kruidvat/. Levitra is een door de FDA goedgekeurde pil die klinisch is getest om het libido van een man te verhogen.
Corven's place in the Sales Channel
Corven's Role
Corven perform the role of a VP of Sales office. Business Development, Sales Rep and Distribution Management. Opportunity tracking, application support, quoting, samples, order management.
Recruiting and Training
Corven can help your company select and manage Representatives and Distributors.
Key Accounts
Management of Multinational and VIP accounts.
Mission Statement
"To help our Principals develop and implement a Sales and Marketing strategy for short and long term profitable business growth in the Americas."
Corven Electronics, LLC was born from the idea that Electronic Components Manufacturers could "share" Corven's highly skilled, technical and experienced Sales Team with other non-competing Manufacturers.
Our Team have detailed knowledge and understanding of the major markets in North America, Mexico, Central and South Americas as well as the industries that are active in these markets.
For more information on how Corven Electronics LLC can help your company, please call or email us.

Mornsun America LLC, a privately held U.S. company, is a leading manufacturer of DC-DC converter; AC-DC converter; isolation amplifier; LED driver and RS232/CAN/485 transceivers, as well as auxiliary components and parts for standard and custom application.

Flexxon Global Ltd designs, manufactures and markets Industrial NAND Flash Storage Solutions products, serving
specifically the INDUSTRIAL, MEDICAL & AUTOMOTIVE (IMA) applications and customers worldwide, who demand the very highest level of reliability, endurance and wide operating temperature ranges.
Flezon acoustic is a division of Flexxon Pte Ltd. We specialize in manufacturing high-quality acoustic and sound components for electronics devices. With more than 40 years Research and Development experience, we have designed and manufactured over 5,000 models of acoustic components in the range of Buzzer, Transducer, Microphone, Speaker, Receiver and Ultrasonic Sensor. Our components are widely used in the application of Industrial, Medical, Automotive, Military, Aerospace, Telecommunication, Consumer Electronics and loT smart devices.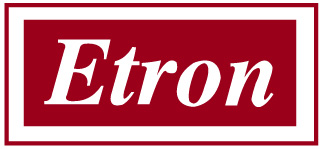 Etron is a world-class fabless IC design and product company of excellence. As a leading manufacturer of buffer memories, Etron offers cutting-edge Known-Good-Die-Memory (KGDM) and Consumer Electronic DRAM (CEDRAM). Etron's full line of Buffer DRAM chips – available in densities ranging from 8Mb to 1Gb – is designed to ensure high processing speeds and low-power consumption for Consumer, Communication, Computer, and Car ( 4C ) applications.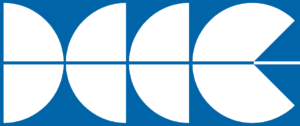 Hong Kong X'tals Ltd parent company Kolinker was founded in 1983. Their main strategic focus was on designing and producing quartz crystal equipment. The motto of the company is to act as a CORE of various up-to-date high technologies and to LINK these technologies to specific fields of industry: the CORE-LINKER, hence KOLINKER. By 1989, the Group diversified into the quartz crystal manufacturing and trading and Hong Kong X'tals Ltd was formed in 1991. The global brand "HKC" has since gained wide recognition in global automotive, electronic networking and industrial/consumer electronic appliances industries. All the production plants at Zibo, Qingdao and Shenzhen in China are endowed with QS9000 and TS16949 certification.

Winslow Adaptics has built a global reputation as the go-to company for designing and manufacturing interconnect solutions. With more than 40 years of experience under our belts, we understand what it means to adapt. We have helped hundreds of top-tier OEM and SME customers modify their hardware and software solutions to changing technologies – helping them to remain productive and profitable..